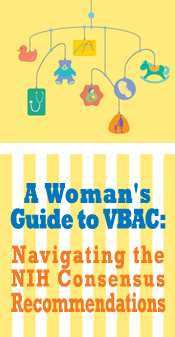 By Desirre Andrews
This article is part of A Woman's Guide to VBAC: Navigating the NIH Consensus Recommendations, a collection of resources that address the most common and pressing questions women may have about their birth choices. View all sections in the guide, including a link to the authors, on the index page.
For a woman with a previous cesarean, answering these questions is a critical step to deciding between a repeat cesarean (RCS) and a vaginal birth after cesarean (VBAC).
According to the NIH VBAC Consensus Statement, an estimated 74% of women that plan a VBAC will have a successful VBAC. The success rates vary between 54%-94% depending on a several factors, including induction or augmentation of labor, pregnancy length, vaginal birth history, reason for prior cesarean, cervical readiness, race and ethnicity, health of the mother, socioeconomic status, region, marital status and type of hospital.
The following factors are based upon current evidence and point to higher rates of successful VBAC*:
Before labor:
A previous vaginal delivery (before or after a cesarean delivery)
Nonrecurring reason for cesarean delivery (such as malposition, breech, multiples, fetal distress, placenta previa)
Previous delivery of a baby weighing less than 4000 grams (8 lb and 13 oz)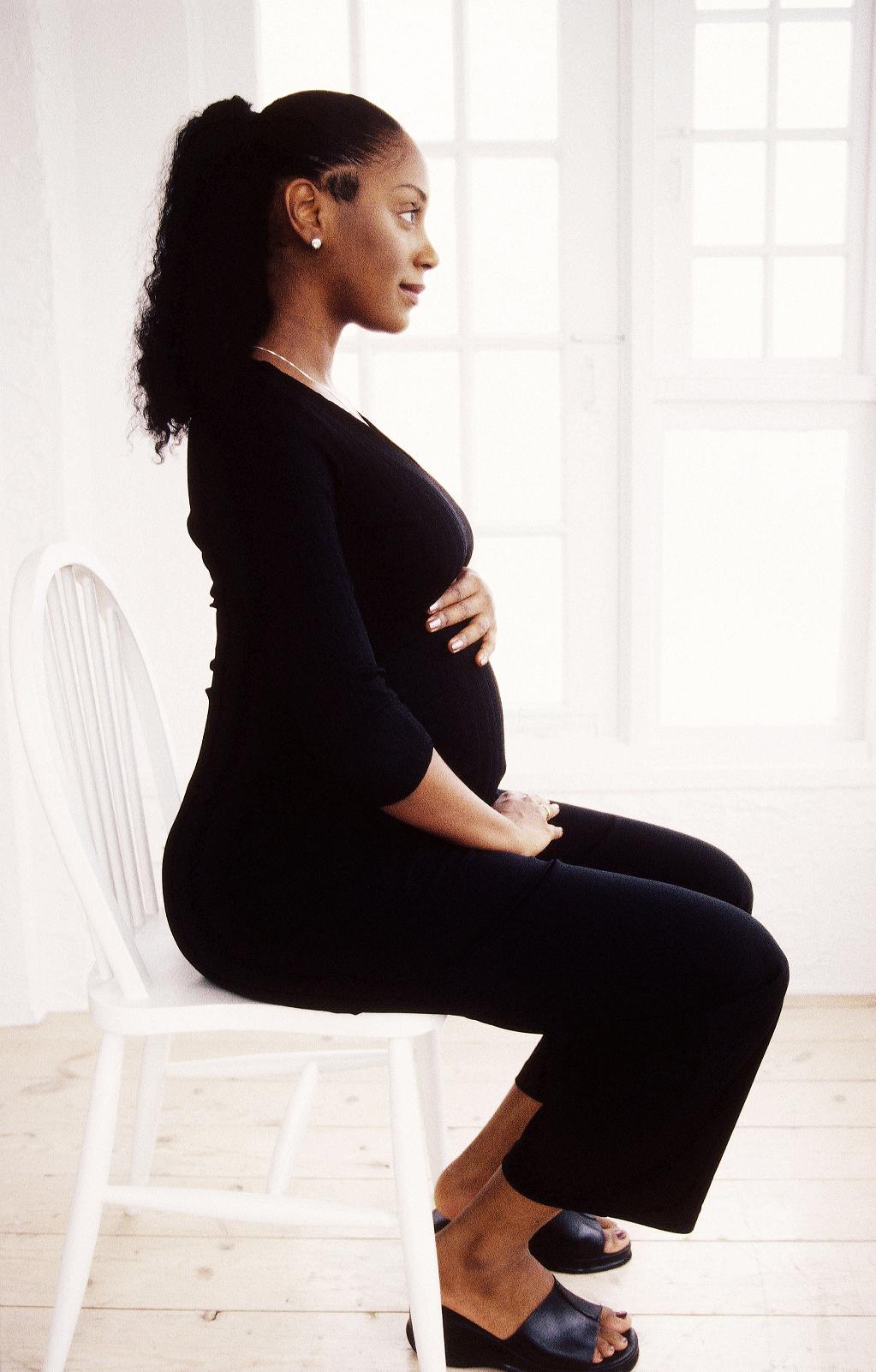 Start of and during labor:
Spontaneous labor (no induction or augmentation)
Pregnancy length of 40 weeks or less
Greater cervical dilation at admission
Greater cervical dilation at rupture of membranes
Cervical effacement that reaches 75-90% upon admission
A single, vertex position baby (head down)
The baby's head being engaged or lower in the pelvis
A higher Bishop score (a scoring system to estimate the success of induction)
While the medical factors listed above define an "ideal" candidate, you do not need to fit into all the areas to be a good candidate, and most women do not fit into all the categories.
Non-medical factors that can greatly influence success regardless of medical factors:
Care provider perception and tolerance of risk
Care provider preference
Patient preference
Patient perception of safety
How informed consent is given
Location and number of births per year at hospital
Hospital policy regarding VBAC
Health insurance status
Professional association guidelines
These non-medical factors often have the greatest impact on whether or not you are considered a good candidate and in fact give birth vaginally. Before or during labor, non-medical factors are often used to persuade a woman she is not a good candidate, even if she does fit many of the medical criteria for VBAC.
In addition to considering who is likely to have a vaginal birth, looking at uterine rupture risk also plays a part in identifying candidacy for a VBAC. These factors may lower the risk of uterine rupture:
A prior vaginal delivery
Allowing for spontaneous labor
A low transverse uterine scar type
18 months or greater between pregnancies
A woman in a healthy weight range
A hospital that has a medium to high number of births each year
Avoiding induction is a key component in preventing uterine rupture and achieving successful VBAC.
There is no way to be certain whether or not someone will have a successful VBAC. The NIH Statement could not define the ideal candidate for VBAC because all the evidence is based on large groups of women and should not be used to predict an individual's chance of successful VBAC. Based on the evidence, the NIH Statement concluded that a planned VBAC is a reasonable option for many pregnant women with one prior low transverse uterine incision. Vaginal birth after multiple cesareans (VBAmC) and other special situations were not addressed in this consensus statement, but there is some evidence, albeit weaker quality evidence, that shows VBAC in these situations may be a safe choice for most women as well. A subsequent Practice Bulletin from the American Congress of Obstetricians and Gynecologists states that none of the following factors, in and of itself, indicates that a woman is a poor candidate for VBAC:
history of two or more prior low-transverse incision cesareans
twins in the current pregnancy
gestation beyond 40 weeks
suspected macrosomia (big baby)
prior low vertical incision
unknown prior scar, unless there is a high suspicion that the prior scar is a classical incision.
There may be other factors specific to your own situation that, combined with one of these factors, changes whether you are a good candidate for planned VBAC.
Providing complete and easily understood informed consent for both VBAC and RCS, lowering barriers to VBAC access, increasing care provider risk tolerance and perception of safety, using a shared decision making process and, whenever possible, honoring the woman's preference will make a marked difference in whether or not any individual will have a VBAC.
To maximize your chances of a successful VBAC, it is vital that you are assessed individually and not compared to a large group of women. To the best of your ability, use a care provider willing to partner with you, and choose a birth setting that offers individualized care. Ultimately your desire for a VBAC and your care provider's desire to support you fully weigh heavily on your chance of success.
*The available evidence stated is only for planned VBACs taking place in hospitals and does not include out of hospital VBACs.