Giving Birth with Confidence is on Babble's Top 25!
By: Cara Terreri on Jun 19, 2013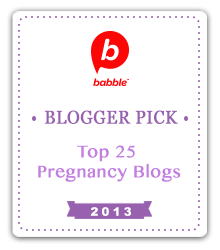 As part of their annual top list series, Babble has rounded up this year's Top 25 Pregnancy Blogs and Giving Birth with Confidence is one of them! Thanks to YOU, our readers, for helping take us to where we are today. And thanks to our wonderful contributors for adding depth of solid information to women and their families during the special time of pregnancy, birth, and postpartum. Be sure to hop over to Babble's list and check out the other worthy blogs.
0 Comment(s) — Latest:None